September 28, 2012
Chalk Paint: No Pain, All Pleasure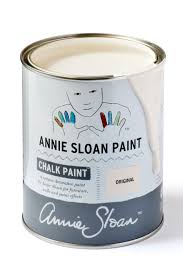 At the Junk Bonanza this last weekend, we gave away a very cute bar along with the accessories and a $100 gift card from Value Village.
The paint product that was used on the buffet cabinet turned bar is from a British company called Annie Sloan and is called Chalk Paint™ and was developed about 20 years ago. The magic of it is that there is no prep!  You don't have to strip, sand or prime as it adheres to virtually any surface.
Spend less time on the prep and more on the fun and creative part.  Layer colors and or distress them (as was done on the bar).  Mix zillions of unique colors from the palette of 30 water based colors that are offered.  Add a patina with an Annie Sloan clear or dark wax.  I know this sounds a bit like a commercial for Annie Sloan products – but the idea here is to make redoing a piece of furniture more fun and a lot less daunting.
I wanted to share this resource as it comes straight from the pros.  Jump right in on a new project – saving all the prep time is a real motivator.  Come away with something very chic and fun. If you're feeling really adventurous you can use the chalk paint on a wood floor or a wall.  Top painted floors with the Annie Sloan water based lacquer.
Another cool effect is to use the Craqueleur to get surface crackle in the paint and then add the dark wax to accent the crackle.  Here's the link to Annie Sloan to find out more.  Have fun with your next furniture project!  Try something small first so you get a chance to see how it works.  Mirrors with heavy on the detail frames are a fun place to start.